Ongoing projects
Working Papers
---
Quantifying heterogeneity in the price elasticity of residential natural gas
with Maximilian Auffhammer
Conditionally accepted, JAERE
We exploit a spatial discontinuity in two natural gas utilities' service territory—combined with variation in their block-rate pricing structure and a difference in how prima facie determined wholesale prices are deferentially passed though to consumers—to identify average, seasonal, and income-specific own-price elasticities of residential natural gas demand. We estimate an average elasticity ranging from 0.15–0.19 depending on the measure of price used. We further estimate that this elasticity varies substantially across seasons, income groups, and their interaction. We find no significant difference in consumers' responses to average versus marginal prices.
Previous titles: Decomposing "the" elasticity of demand: Empirical and policy insights from 300 million natural gas bills; Natural gas price elasticities and optimal cost recovery under consumer heterogeneity: Evidence from 300 million natural gas bills; Summertime, and pass-through is easier: Chasing down price elasticities for residential natural
NBER Working Paper No. 24295 | EI @ Haas Working Paper 287
Draft | slides | map: service and study area | map: PRISM mean temperature | map: US natural gas pipeline
Press coverage: The Economist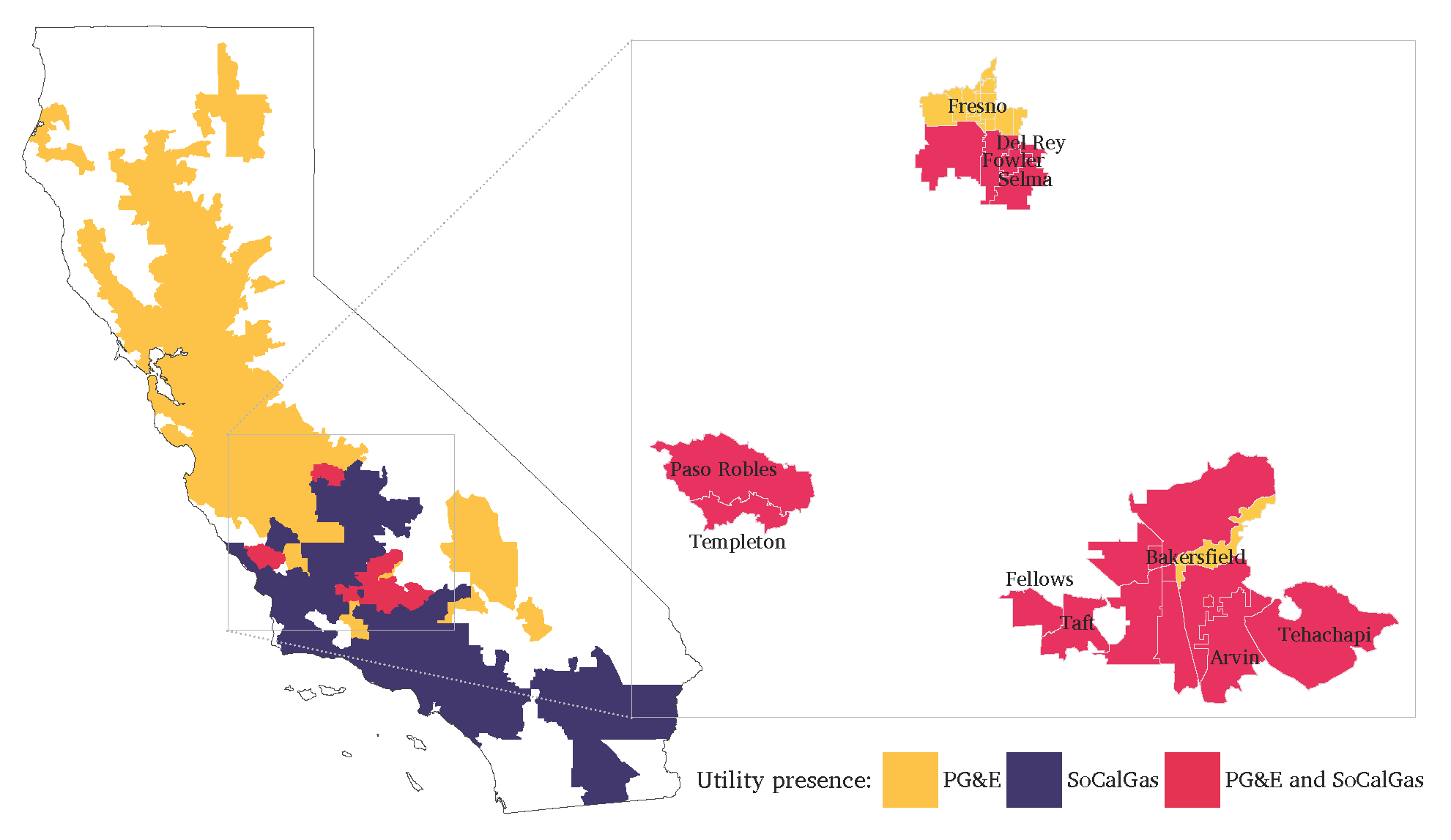 What's missing in environmental (self-)monitoring: Evidence from strategic shutdowns of pollution monitors
with Yingfei Mu and Eric Zou
Revise and resubmit, RESTAT
Tolerance for gaps in compliance (self-)monitoring data may induce strategic timing in local agents' monitoring activity. This paper builds a framework to detect whether local governments skip air pollution monitoring when they expect air quality to deteriorate. We infer this expectation from air quality alerts—public advisories based on local governments' own pollution forecasts—and test whether monitors' sampling rates fall when these alerts occur. We first use this method to test an individual pollution monitor in Jersey City, NJ, suspected of a deliberate shutdown during the 2013 "Bridgegate" traffic jam. Consistent with strategic shutdowns, this monitor's sampling rate drops by 33% on pollution-alert days. Building on large-scale inference tools, we then apply the method to test over 1,300 monitors across the U.S., finding 14 metro areas with clusters of monitors showing similar strategic behavior. We discuss imputation methods and policy responses that may help deter future strategic monitoring.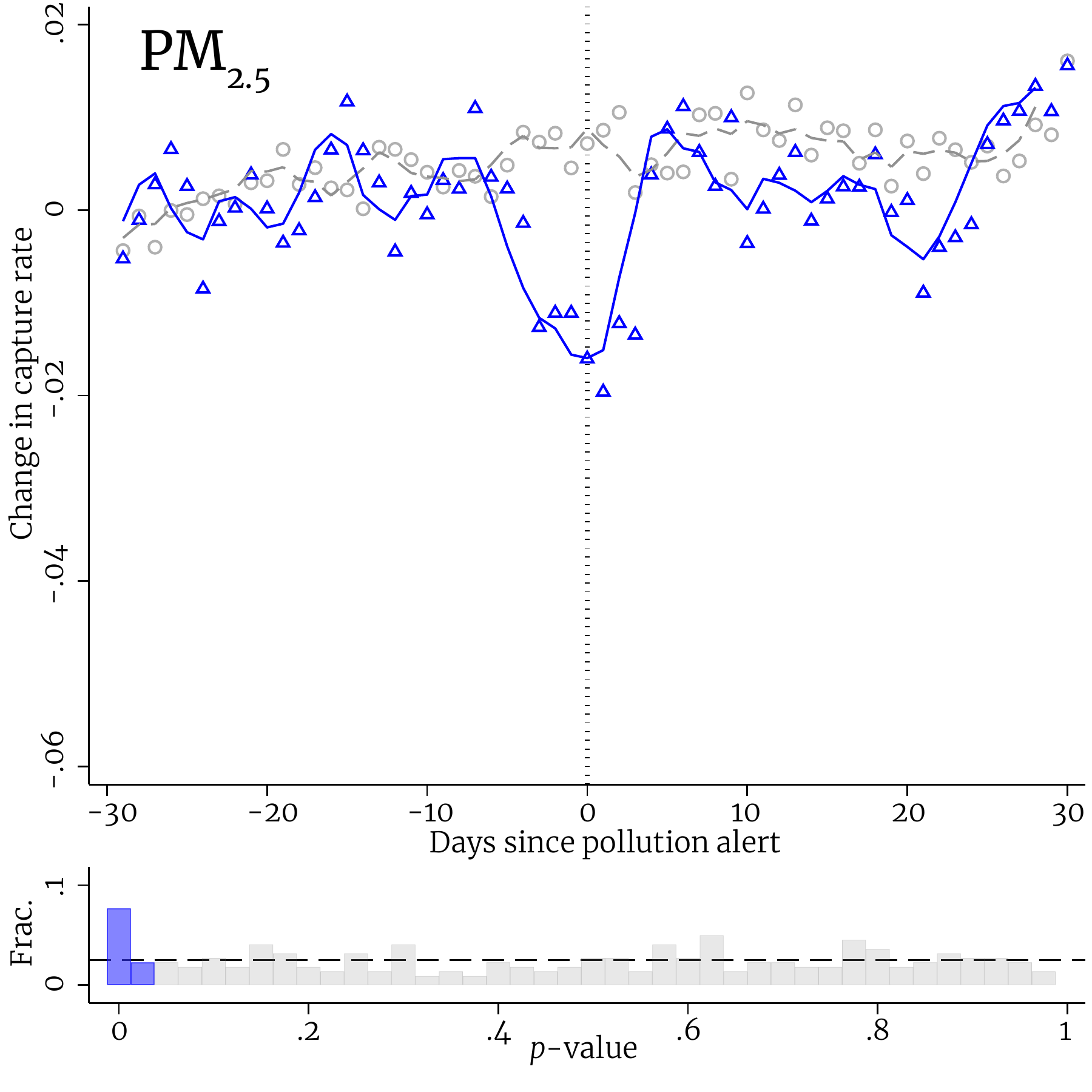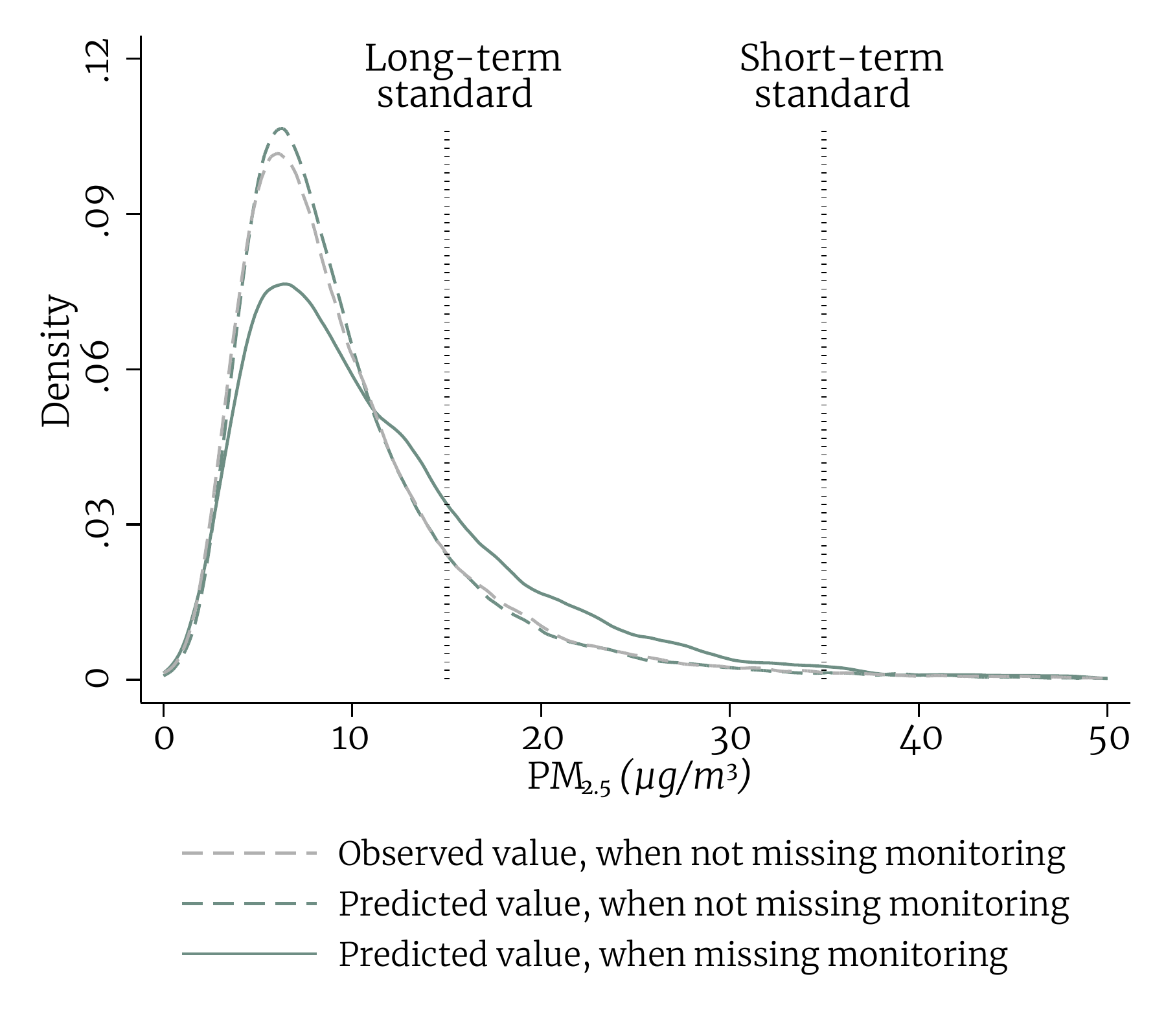 Downwind and out: The strategic dispersion of power plants and their pollution
with John Morehouse
Revise and resubmit, JAERE
US environmental policy cedes substantial authority to local agencies—creating potentials for polluters/governments to strategically export emissions. We identify such strategies among coal-fueled power plants. First, we document that electricity generators locate near administrative borders. As water influences borders/siting, we develop a simple, non-parametric test that shows coal plants located to reduce downwind exposure. Natural-gas plants—facing lower regulatory pressure—do not exhibit this behavior. Using a state-of-the-art, particle-trajectory model, we illustrate coal pollution's extreme mobility: within 6 hours, 50% of coal plants' emissions leave their source states—99% depart source counties. These strategic responses emphasize the importance of federal oversight and transport-focused regulation.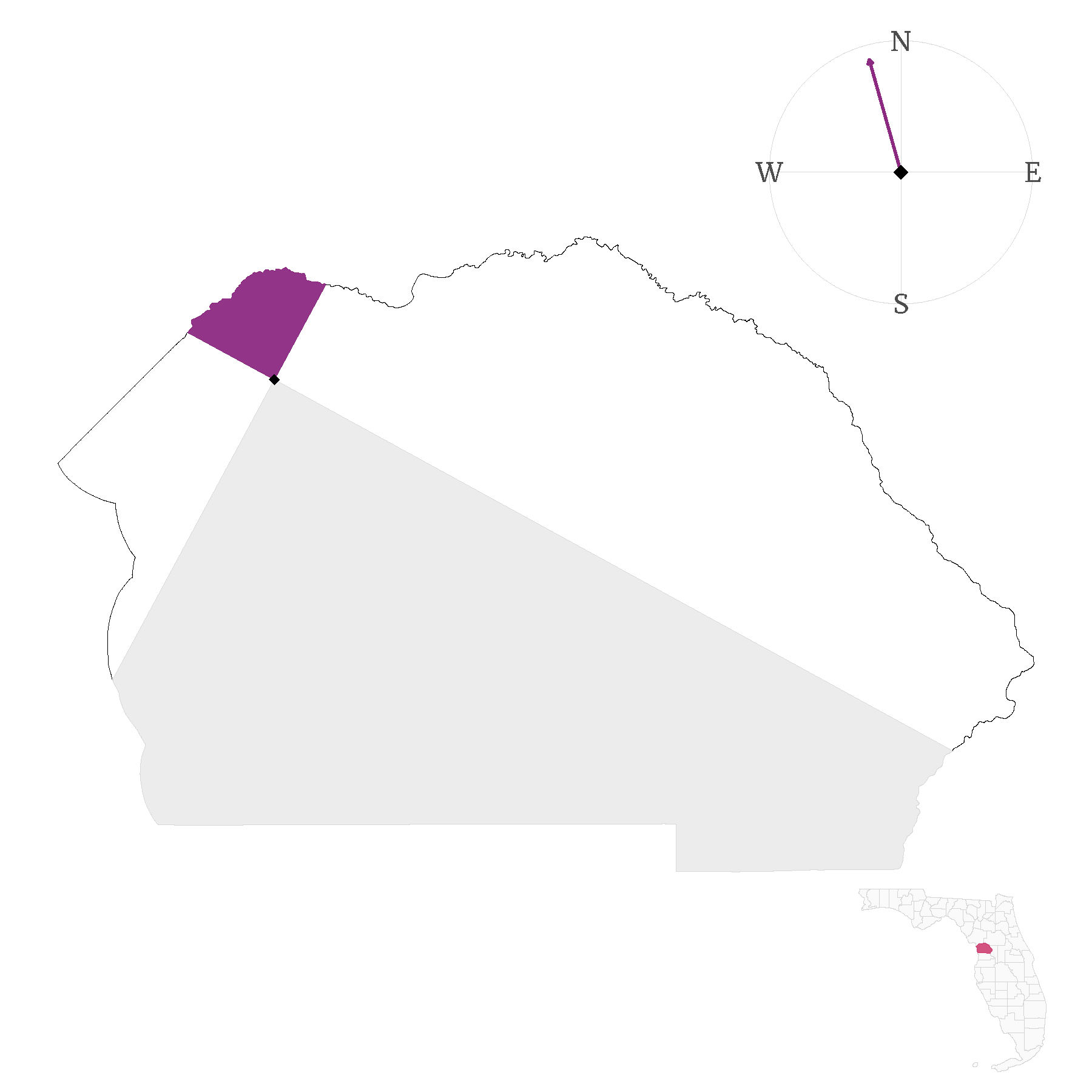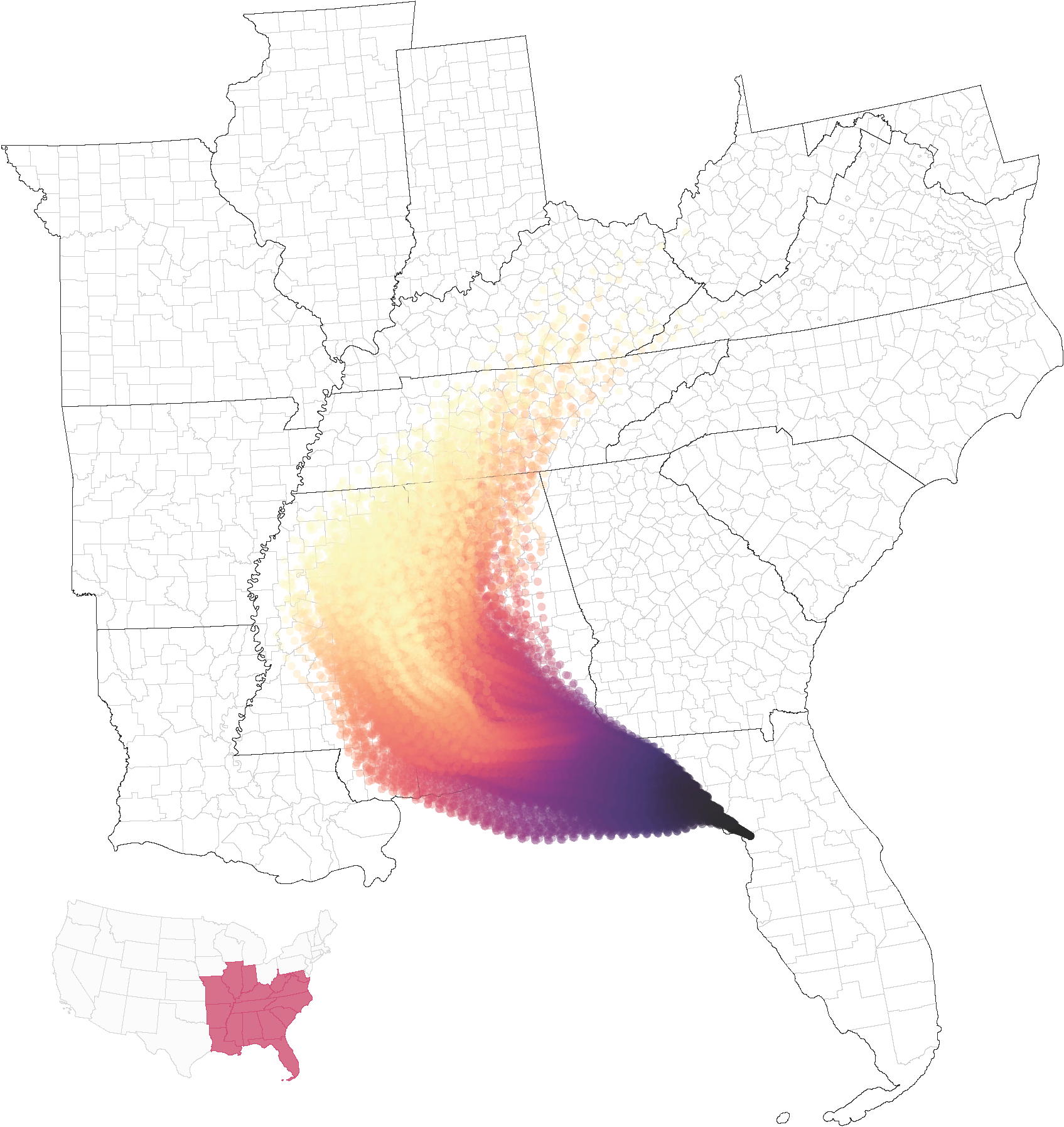 What can we machine learn (too much of) in 2SLS? Insights from a bias decomposition and simulation
with Connor Lennon and Glen Waddell
Machine learning (ML) primarily evolved to solve "prediction problems." The first stage of two-stage least squares (2SLS) is a prediction problem—suggesting gains from utilizing ML in 2SLS's first stage. However, little guidance exists on when ML helps 2SLS—or when it hurts. We investigate the implications of inserting ML into 2SLS, decomposing the bias into three informative components. Mechanically, ML-in-2SLS procedures face issues common to prediction and causal-inference settings—and their interaction. Through simulation, we show linear ML methods (e.g., post-Lasso) work "well," while nonlinear methods (e.g., random forests, neural nets) generate substantial bias in second-stage estimates—some exceeding the bias of endogenous OLS.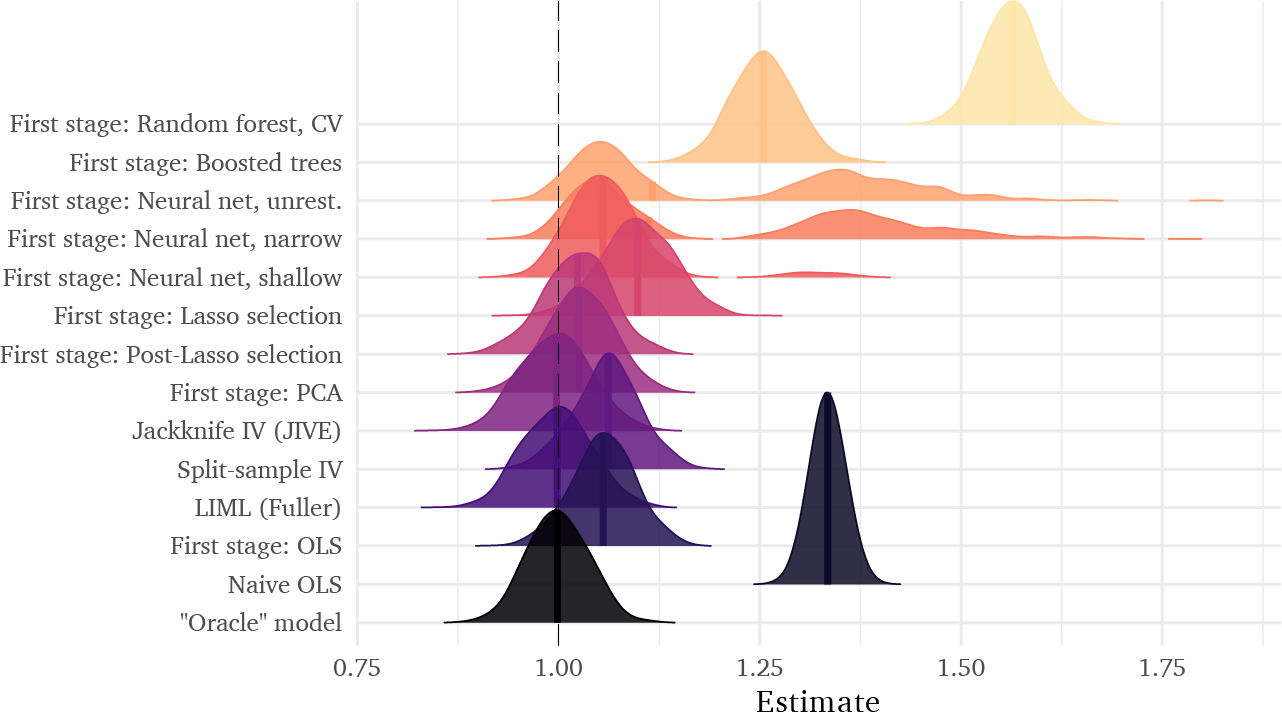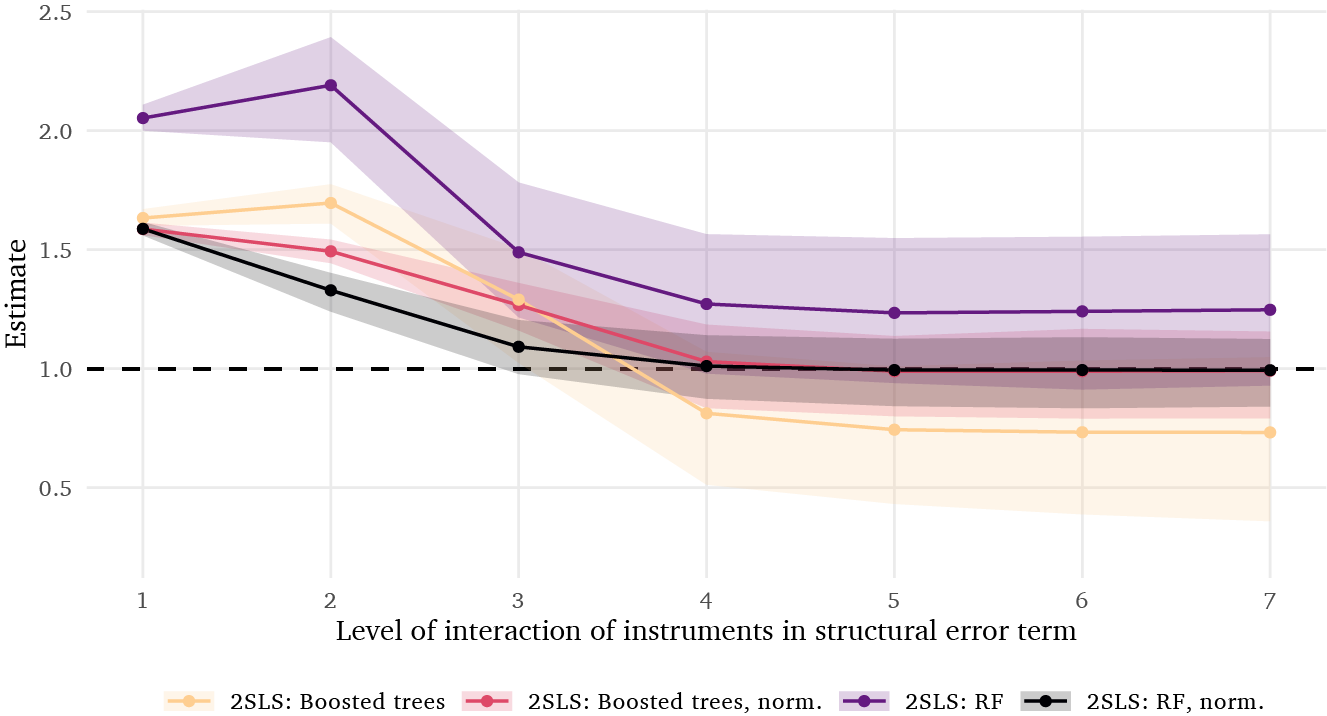 Unequal avoidance: Disparities in smoke-induced out-migration
with M. Steven Holloway
Organisms reduce risk exposure through short-term avoidance—flight. However, this flight strategy may not be equally accessible throughout a population. We combine cellphone movements, satellite-based wildfire smoke plumes, and Census data to document substantial heterogeneity/inequity in communities' tendencies to out-migrate to avoid smoke. Higher-income and whiter populations travel out of their counties at significantly higher rates during smoke events. These results suggest that the same populations who face social and environmental injustice on many other measures are less able to avoid wildfire smoke—underscoring equity concerns for wildfire damages and climate adaptation.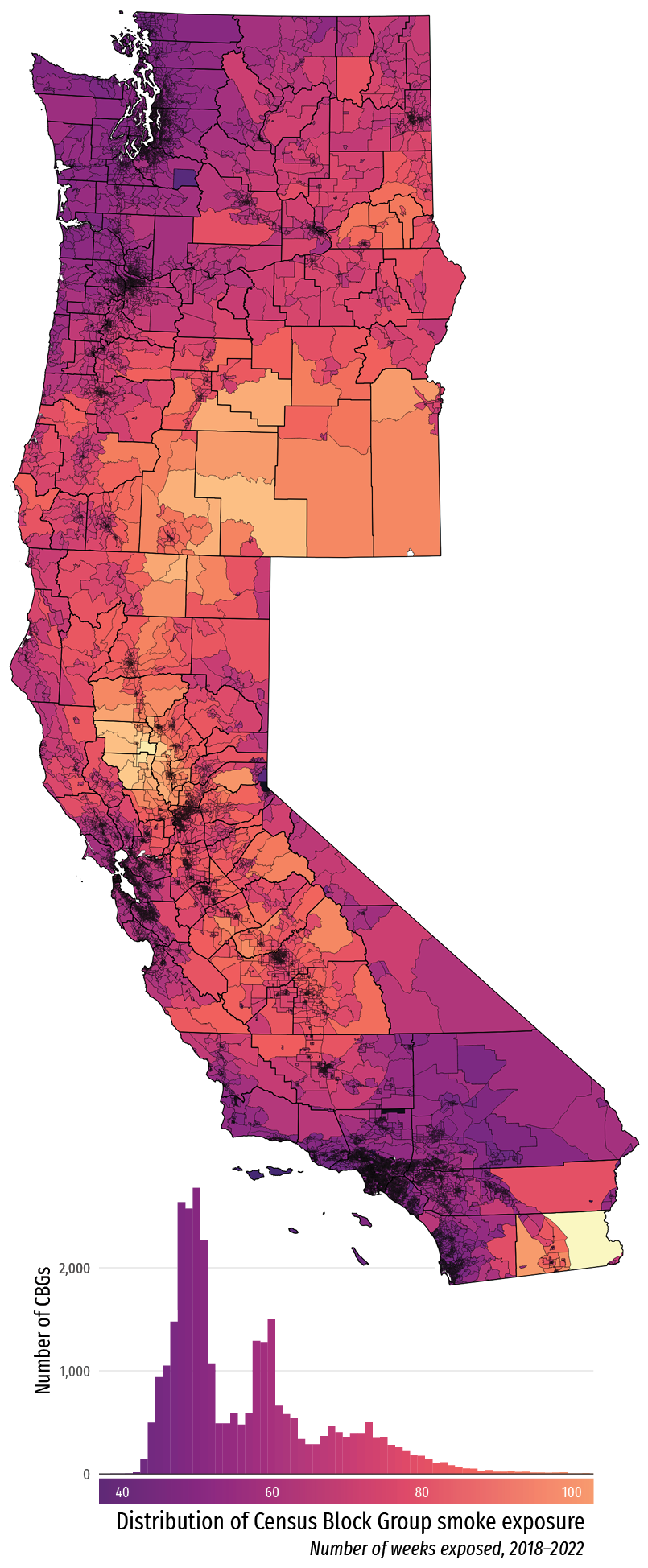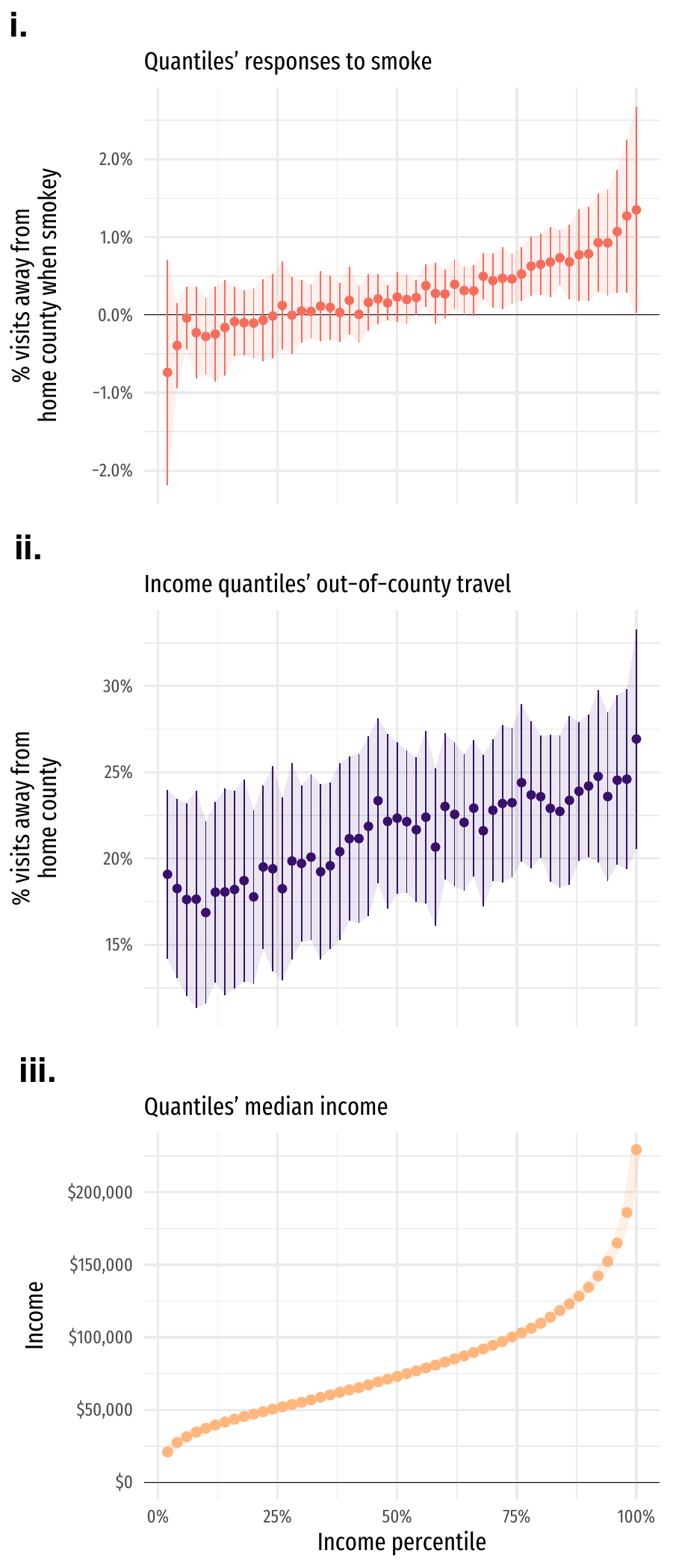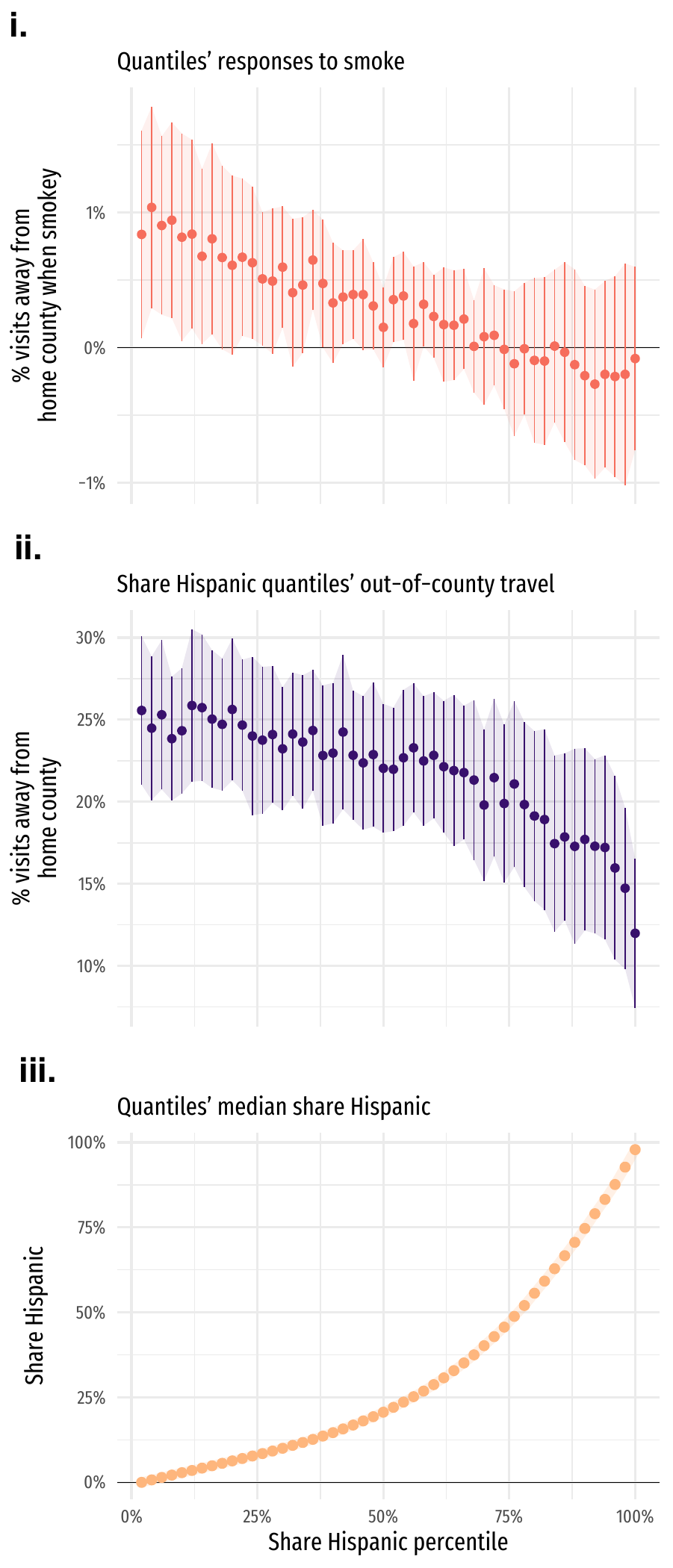 Customer Discrimination in the Workplace: Evidence from Online Sales
with Erin Kelley, Gregory Lane, and Matthew Pecenco
Many workers are evaluated on their ability to engage with customers. This paper measures the impact of gender-based customer discrimination on the productivity of online sales agents working across Sub-Saharan Africa. Using a novel framework that randomly varies the gender of names presented to customers without changing worker behavior, we find that the assignment of a female-sounding name leads to 50 percent fewer purchases by customers. The results appear to be driven by relatively lower interest in engaging with female workers. Since worker productivity informs firm hiring, pay, and promotion decisions, these results are important for understanding the persistence of identity-based discrimination in the labor market.
Becker Friedman Institute Working Paper No. 2023-25 | World Bank Policy Research Working Paper No. 10228 | Draft
When we change the clock, does the clock change us?
with Patrick Baylis and Severin Borenstein
The practice of standardizing the designation of time is a central device for coordinating activities and economic behaviors across individuals. However, there is nearly always a tension between an individual coordinating activities and carrying out those activities at their own preferred time. When time is standardized across large geographic areas, that tension is enhanced, because norms about the "clock times" of activities conflict with local environmental conditions created by natural or "solar" time. We study this tension by examining how geographic and temporal variation in solar time within time zones affects the timing of a range of common behaviors in the United States. Specifically, we estimate the degree to which people shift their online behavior (through Twitter), their commute (using the Census), and there visits to businesses and other establishments (using foot traffic data). We find that, on average, a one hour shift in the differential between solar time and clock time—approximately the width of a time zone—leads to shifting behavior by between 10 and 20 minutes. This shows that while adapting to local environmental factors significantly offsets the differential between solar time and clock time, the behavioral nudge and coordination value of clock time has the larger influence on activity. We also study how the trade-off differs across activities and population demographics.
Blog: Does Anybody Really Care What Time It Is?
Do aerially applied pesticides affect local air quality? Empirical evidence from California's San Joaquin Valley
Many policymakers, public-health advocates, and citizen groups question whether current pesticide regulations properly equate the marginal social costs of pesticide applications to their marginal social benefits—with particular concern for negative health effects stemming from pesticide exposure. Additionally, recent research and policies in public health, epidemiology, and economics emphasize how fine particulate matter (PM2.5) concentrations harm humans through increased mortality, morbidity, mental health issues, and a host of socioeconomic outcomes. This paper presents the first empirical evidence that aerially applied pesticides increase local PM2.5 concentrations. To causally estimate this effect, I combine the universe of aerial pesticide applications in the five southern counties of California's San Joaquin Valley (1.8M reports) with the U.S. EPA's PM2.5 monitoring network—exploiting (1) spatiotemporal variation in aerial pesticide applications and (2) variation in local wind patterns. I find significant evidence that (upwind) aerial pesticide applications within 1.5km increase local PM2.5 concentrations. The magnitudes of the point estimates suggest that the top decile of aerial applications may sufficiently increase local PM2.5 to warrant concern for human health.
new draft in preparation
In Progress
---
Declining power-plant emissions, co-benefits, and regulatory rebound
with Meredith Fowlie and Catherine Wright
Perinatal health effects of herbicides: Glyphosate, Roundup, and the rollout of GM crops
with Emmett Saulnier
Interactions between measurement error and policy
Mismeasurement in exposure and access: Insights from cellphone data
How salient are environmental risks? The short- and long-run effects of lead exposure in piped water
Presentations
Declining power-plant emissions, co-benefits, and regulatory rebound
University of Nebraska–Lincoln, November 2022


What's missing in environmental (self-)monitoring? Evidence from strategic shutdowns of pollution monitors
Annual Conference of the European Association of Environmental and Resource Economists, June 2022


Declining power-plant emissions, co-benefits, and regulatory rebound
Oregon State University, May 2022


Power Plants, Air Pollution, and Regulatory Rebound
National Graduate Institute for Policy Studies (GRIPS), April 2022


Power Plants, Air Pollution, and Regulatory Rebound
UC Berkeley ARE, April 2022


What's missing in environmental (self-)monitoring? Evidence from strategic shutdowns of pollution monitors
CU Environmental & Resource Economics Workshop, October 2021


Pollution co-benefits and regulatory rebound
RFF/EPA, October 2021


What's missing in environmental (self-)monitoring? Evidence from strategic shutdowns of pollution monitors
AERE Remote Conference, June 2021


Downwind and out: The Strategic dispersion of power plants and their pollution
AERE Remote Conference, June 2021


A retrospective analysis of indirect air-quality benefits from power-sector emissions reductions
RFF/EPA (Online), December 2020


Estimating and decomposing 'the' elasticity of demand: Empirical and policy insights from 600 million natural gas bills
Duke Energy Data Analytics Symposium (Online), December 2020


Mismeasurement in exposure and access: Insights from cellphone data
AERE Remote Conference, June 2020


Declining power-plant emissions, co-benefits, and regulatory rebound
ASSA (San Diego), January 2020


Mismeasurement in exposure and access: Insights from cellphone data
Western Economic Association Annual Conference, June 2019


The economic impact of critical-habitat designation: Evidence from vacant-land transactions
The Occasional Workshop (UCSB), November 2018


Natural gas elasticities and optimal cost recovery under heterogeneity: Evidence from 300 million natural gas bills in California
World Congress of Environmental Economics (WCERE), June 2018


Is "Michelle" less productive than "Michael"? A field experiment on consumer-based gender discrimination in the marketplace
UC Berkeley, Computational Text Analysis Working Group, April 2018


Natural gas elasticities and optimal cost recovery under heterogeneity: Evidence from 300 million natural gas bills in California
University of Oregon, Economics, February 2018


Is "Michelle" less productive than "Michael"? A field experiment on consumer-based gender discrimination in the marketplace
IGC-PEDL Workshop at Oxford, December 2017


Natural gas elasticities and optimal cost recovery under heterogeneity: Evidence from 300 million natural gas bills in California
Heartland Environmental and Resource Economics Workshop, September 2017


Is "Michelle" less productive than "Michael"? A field experiment on consumer-based gender discrimination in the marketplace
Berkeley Development Economics Lunch, September 2017


Natural gas elasticities and optimal cost recovery under heterogeneity: Evidence from 300 million natural gas bills in California
Camp Resources, August 2017


Natural gas elasticities and optimal cost recovery under heterogeneity: Evidence from 300 million natural gas bills in California
AAEA Annual Meeting, August 2017


Do marijuana stores increase or reduce neighborhood crime? Evidence from Denver, Colorado
UC Berkeley, Summer Research Seminar, July 2017


Natural gas elasticities and optimal cost recovery under heterogeneity: Evidence from 300 million natural gas bills in California
AERE Annual Summer Conference, June 2017


Summertime, and pass-through is easier: Chasing down price elasticities for residential natural gas demand in 275 million bills
22nd Annual POWER Conference on Energy Research and Policy, March 2017


Natural gas elasticities, seasonal heterogeneity, and consumer behavior: Evidence from 300M+ bills
UC Berkeley, Environmental and Resource Economics Seminar, November 2016


(Mile-) High Quandaries: Evidence from Denver that Marijuana Legalization May Increase Drug Arrests
UC Berkeley, Environmental and Resource Economics Seminar, April 2015


Irrigation and Climatic Effects on Water Levels in the U.S. High Plains Aquifer Along the 41st Parallel in Nebraska (and Several Questions about Model Complexity)
University of Nebraska-Lincoln, Statistics Departmental Seminar, March 2013


Irrigation and Climatic Effects on Water Levels in the U.S. High Plains Aquifer
International Conference of Agricultural Economists, poster, August 2012


Reproductive Ecology of Western Painted Turtles (Chrysemys picta)
Midwest Fish and Wildlife Conference, poster, December 2006