Ongoing projects
Working Papers
---
Decomposing "the" Elasticity of Demand: Empirical and Policy Insights from 300 Million Natural Gas Bills
Public policy typically employs time- and group-invariant policies—partially due to historical limits that prevented precise identification of the heterogeneity underlying key parameters. We consider an important market—natural gas—where these limits have been relaxed and harness 300 million residential bills to identify income- and season-specific own-price elasticities. Exploiting service-territory spatial discontinuities and household-specific exogenous time-series variation, we show this demand elasticity varies substantially across seasons, income groups, and their interaction—from 0.06 (summer) to –0.61 (winter). This heterogeneity suggests an unexplored, implementable, and generalizable policy avenue—shifting fixed costs of operation into summer months—that is potentially more efficient and progressive than prevailing practices.
NBER Working Paper No. 24295 | EI @ Haas Working Paper 287
draft | slides | map: service and study area | map: PRISM mean temperature | map: US natural gas pipeline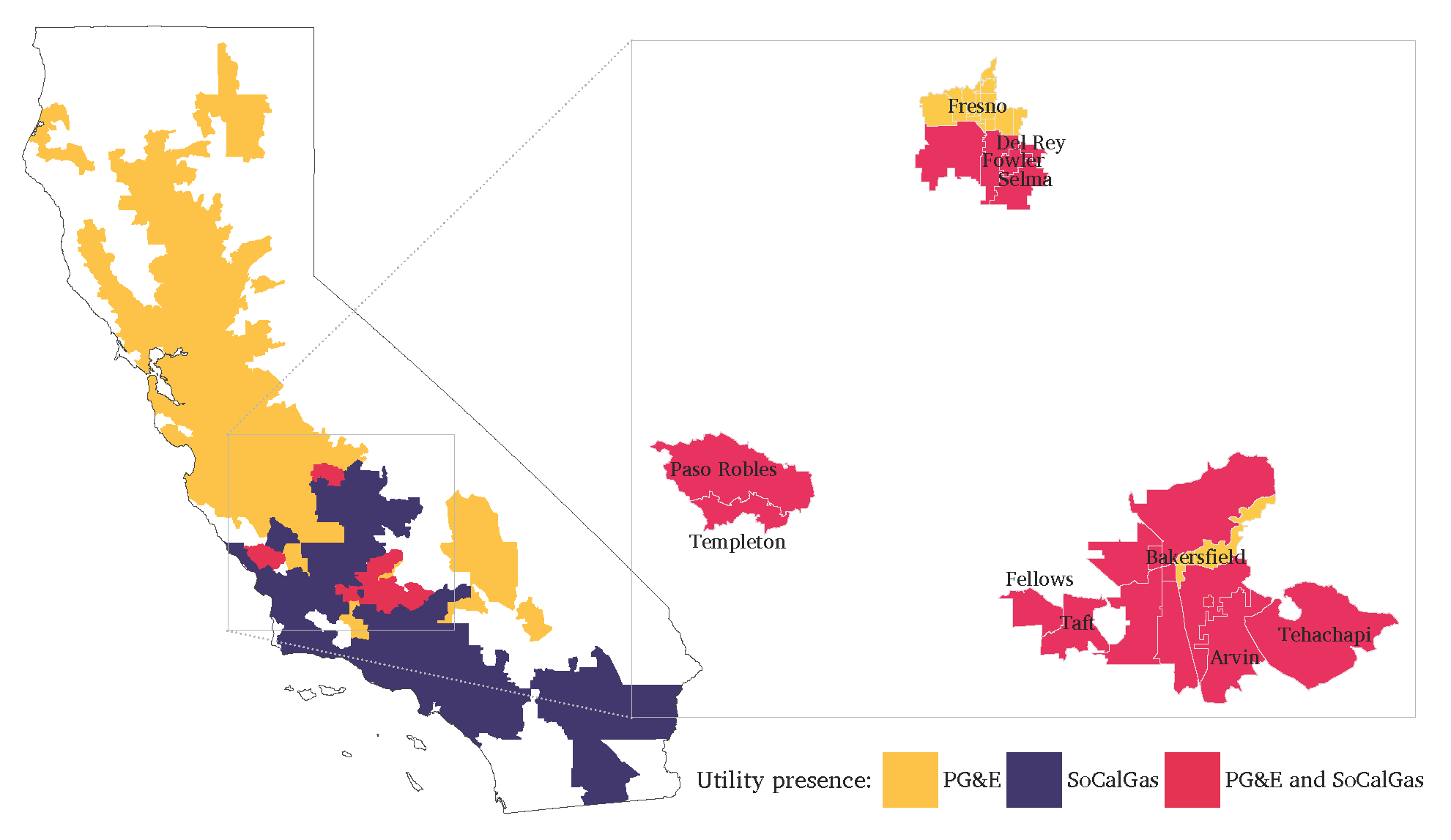 Do polluters strategically locate near borders? The geography of US power plants and their emissions
with John Morehouse
While federal law sets air-quality standards in the US, the law cedes substantial authority to local and state governments. The resulting patchwork of local and state authorities—combined with air pollution's ability to travel long distances—creates the potential for strategic avoidance. Previous research documents strategic responses from polluters (e.g., timing their emissions to avoid monitoring) and local regulators (e.g., siting monitors to reduce recorded pollution levels). This paper identifies strategic siting among coal-fueled power plants. Specifically, we show that coal plants are sited so as to reduce the area downwind of the plants within their counties and/or states—avoiding/complicating monitoring and regulation. First, we document the tendency of electricity-generating units (EGUs) to locate near county and state borders. We consider both strategic reasons (regulatory avoidance) and non-strategic explanations (e.g., water is both an input to EGUs' and often forms county/state borders). To identify strategic siting, we develop a simple, non-parametric test. This test demonstrates that while demand for water may draw EGUs toward administrative borders, demand for water cannot explain the tendency for coal plants to be located in a manner that reduces the area downwind of the plant in its county/state. Natural-gas plants—who face much lower regulatory pressure regarding their emissions—do not exhibit this behavior. Interestingly, this strategic siting appears to have been unfettered by the passage of the Clean Air Act—an act that aimed to reign in trans-jurisdictional pollution problems. Motivated by this strategic siting of coal plants, we then use the particle-trajectory model HYSPLIT to document just how transportable NOx and SOx emissions are: within 6 hours of release, the majority of coal-plant-generated emissions have left their source state, and 99% have left their source county. Together, these results underscore the potential for strategic responses to (federalist-inspired) regulation and emphasize the importance of both substantial federal oversight and transport-focused air-quality regulations.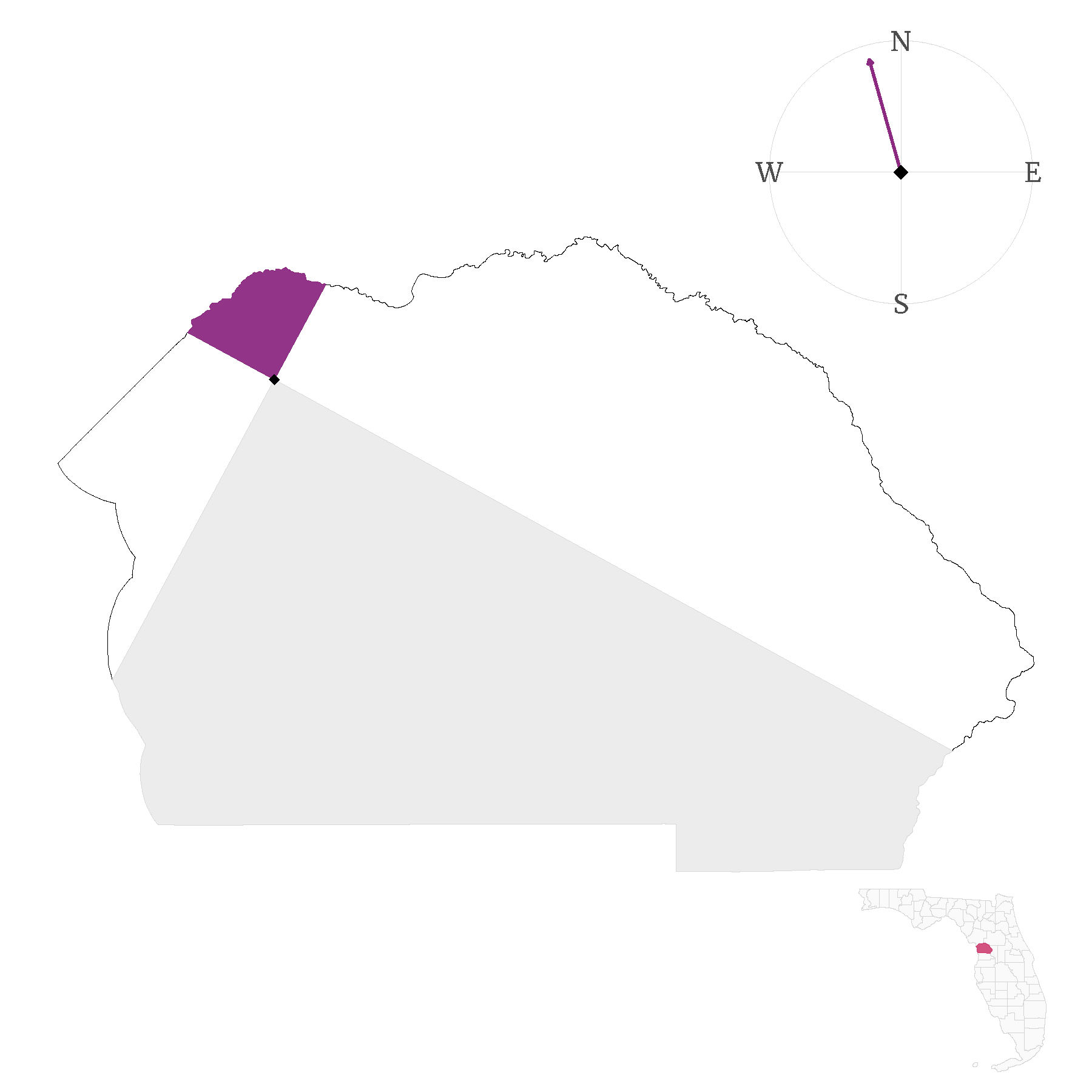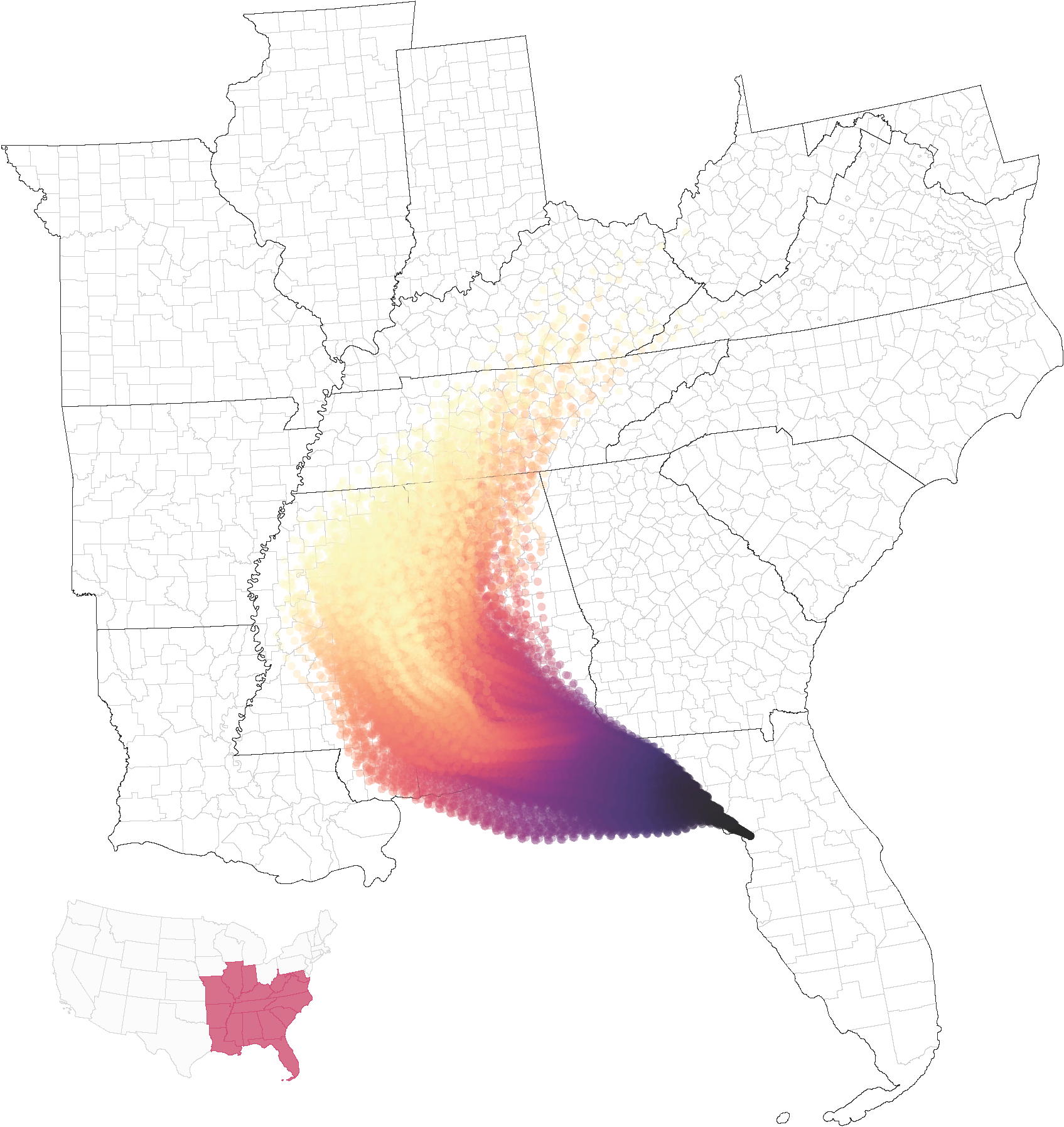 Strategic Shutdowns of Air Quality Monitors: Evidence from Jersey City and Across the U.S.
with Yinfei Mu and Eric Zou
Tolerance for gaps in environmental compliance monitoring data may induce strategic timing in local agencies' monitoring activity. This paper presents a framework to test whether local governments skip pollution monitoring in expectation of a looming air quality deterioration. We infer expectation from air quality alerts—public advisories based on local governments' own pollution forecasts—and test if air quality monitor's sampling rate falls during these alerts. We first use the method to test a particulate matter monitor in Jersey City which was suspected to have been disabled during the 2013 Bridgegate traffic jam. Consistent with strategic shutdowns, we find that the monitor's sampling rate drops by 33% on days when Jersey City's pollution alerts are in place. Building on large-scale inference tools, we then apply the method to test over 1,300 monitors across the U.S., finding at least 14 metro areas with clusters of monitors showing similar behavior. We discuss imputation methods that may help deter strategic monitoring.
draft available upon request
What can we machine learn (too much of) in 2SLS?
with Connor Lennon and Glen Waddell
draft in preparation
Do aerially applied pesticides affect local air quality? Empirical evidence from California's San Joaquin Valley
Many policymakers, public-health advocates, and citizen groups question whether current pesticide regulations properly equate the marginal social costs of pesticide applications to their marginal social benefits—with particular concern for negative health effects stemming from pesticide exposure. Additionally, recent research and policies in public health, epidemiology, and economics emphasize how fine particulate matter (PM2.5) concentrations harm humans through increased mortality, morbidity, mental health issues, and a host of socioeconomic outcomes. This paper presents the first empirical evidence that aerially applied pesticides increase local PM2.5 concentrations. To causally estimate this effect, I combine the universe of aerial pesticide applications in the five southern counties of California's San Joaquin Valley (1.8M reports) with the U.S. EPA's PM2.5 monitoring network—exploiting (1) spatiotemporal variation in aerial pesticide applications and (2) variation in local wind patterns. I find significant evidence that (upwind) aerial pesticide applications within 1.5km increase local PM2.5 concentrations. The magnitudes of the point estimates suggest that the top decile of aerial applications may sufficiently increase local PM2.5 to warrant concern for human health.
In Progress
---
Declining power-plant emissions, co-benefits, and regulatory rebound
with Meredith Fowlie and Catherine Wright
Interactions between measurement error and policy
Mismeasurement in exposure and access: Insights from cellphone data
How salient are environmental risks? The short- and long-run effects of lead exposure in piped water
Is "Michelle" less productive than "Michael"? A field experiment on consumer-based gender discrimination in the marketplace
with Erin Kelley and Matthew Pecenco
Presentations
A retrospective analysis of indirect air-quality benefits from power-sector emissions reductions
RFF/EPA (Online), December 2020


Estimating and decomposing 'the' elasticity of demand: Empirical and policy insights from 600 million natural gas bills
Duke Energy Data Analytics Symposium (Online), December 2020


Mismeasurement in exposure and access: Insights from cellphone data
AERE Remote Conference, June 2020


Declining power-plant emissions, co-benefits, and regulatory rebound
ASSA (San Diego), January 2020


Mismeasurement in exposure and access: Insights from cellphone data
Western Economic Association Annual Conference, June 2019


The economic impact of critical-habitat designation: Evidence from vacant-land transactions
The Occasional Workshop (UCSB), November 2018


Natural gas elasticities and optimal cost recovery under heterogeneity: Evidence from 300 million natural gas bills in California
World Congress of Environmental Economics (WCERE), June 2018


Is "Michelle" less productive than "Michael"? A field experiment on consumer-based gender discrimination in the marketplace
UC Berkeley, Computational Text Analysis Working Group, April 2018


Natural gas elasticities and optimal cost recovery under heterogeneity: Evidence from 300 million natural gas bills in California
University of Oregon, Economics, February 2018


Is "Michelle" less productive than "Michael"? A field experiment on consumer-based gender discrimination in the marketplace
IGC-PEDL Workshop at Oxford, December 2017


Natural gas elasticities and optimal cost recovery under heterogeneity: Evidence from 300 million natural gas bills in California
Heartland Environmental and Resource Economics Workshop, September 2017


Is "Michelle" less productive than "Michael"? A field experiment on consumer-based gender discrimination in the marketplace
Berkeley Development Economics Lunch, September 2017


Natural gas elasticities and optimal cost recovery under heterogeneity: Evidence from 300 million natural gas bills in California
Camp Resources, August 2017


Natural gas elasticities and optimal cost recovery under heterogeneity: Evidence from 300 million natural gas bills in California
AAEA Annual Meeting, August 2017


Do marijuana stores increase or reduce neighborhood crime? Evidence from Denver, Colorado
UC Berkeley, Summer Research Seminar, July 2017


Natural gas elasticities and optimal cost recovery under heterogeneity: Evidence from 300 million natural gas bills in California
AERE Annual Summer Conference, June 2017


Summertime, and pass-through is easier: Chasing down price elasticities for residential natural gas demand in 275 million bills
22nd Annual POWER Conference on Energy Research and Policy, March 2017


Natural gas elasticities, seasonal heterogeneity, and consumer behavior: Evidence from 300M+ bills
UC Berkeley, Environmental and Resource Economics Seminar, November 2016


(Mile-) High Quandaries: Evidence from Denver that Marijuana Legalization May Increase Drug Arrests
UC Berkeley, Environmental and Resource Economics Seminar, April 2015


Irrigation and Climatic Effects on Water Levels in the U.S. High Plains Aquifer Along the 41st Parallel in Nebraska (and Several Questions about Model Complexity)
University of Nebraska-Lincoln, Statistics Departmental Seminar, March 2013


Irrigation and Climatic Effects on Water Levels in the U.S. High Plains Aquifer
International Conference of Agricultural Economists, poster, August 2012


Reproductive Ecology of Western Painted Turtles (Chrysemys picta)
Midwest Fish and Wildlife Conference, poster, December 2006