Published
Publications
---
The economic impact of critical-habitat designation: Evidence from vacant-land transactions
Maximilian Auffhammer, Maya Duru, Edward Rubin, and David L. Sunding
The Endangered Species Act (ESA) requires the federal government to designate critical habitat for species listed as threatened or endangered. This provision of the ESA has proven to be one of its most controversial, as critical-habitat land designation entails special management—and potentially greater regulation. In this paper we measure the economic impact of critical-habitat designation by estimating its effect on the market value of vacant land. Using data from over 13,000 vacant-land transactions that occurred within or near critical habitat for two important species in California (red-legged frog and Bay checkerspot butterfly), we show that critical-habitat designation resulted in a large and statistically significant decrease in land value. The estimated impact of critical-habitat designation is heterogeneous: the largest decreases occur within designated urban-growth boundaries.
Maximilian Auffhammer, Maya Duru, Edward Rubin, and David L. Sunding. 2020. Land Economics, 96(2), 188–206.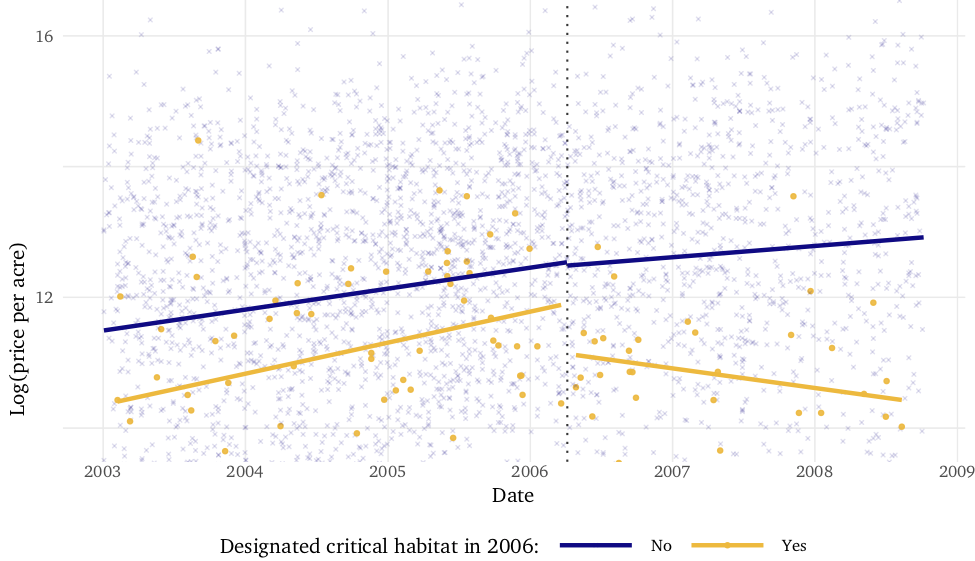 Bringing Satellite-Based Air-Quality Estimates Down to Earth
Meredith Fowlie, Edward Rubin, and Reed Walker
We use state-of-the-art, satellite-based PM2.5 estimates to assess the extent to which the EPA's existing, monitor-based measurements over- or under-estimate true exposure to PM2.5 pollution. Treating satellite-based estimates as truth implies a substantial number of "policy errors"—over-regulating areas that comply with air quality standards and under-regulating other areas that appear to violate standards. We investigate the health implications of these apparent errors and highlight the importance of accounting for prediction error in satellite-based estimates. Uncertainty in "policy errors" increases substantially when we account for these underlying prediction errors.
Published (P&P) version | NBER Working Paper No. 25560 | EI @ Haas Working Paper 300
Fowlie, Meredith, Edward Rubin, and Reed Walker. 2019. "Bringing Satellite-Based Air Quality Estimates Down to Earth." AEA Papers and Proceedings, 109: 283-88.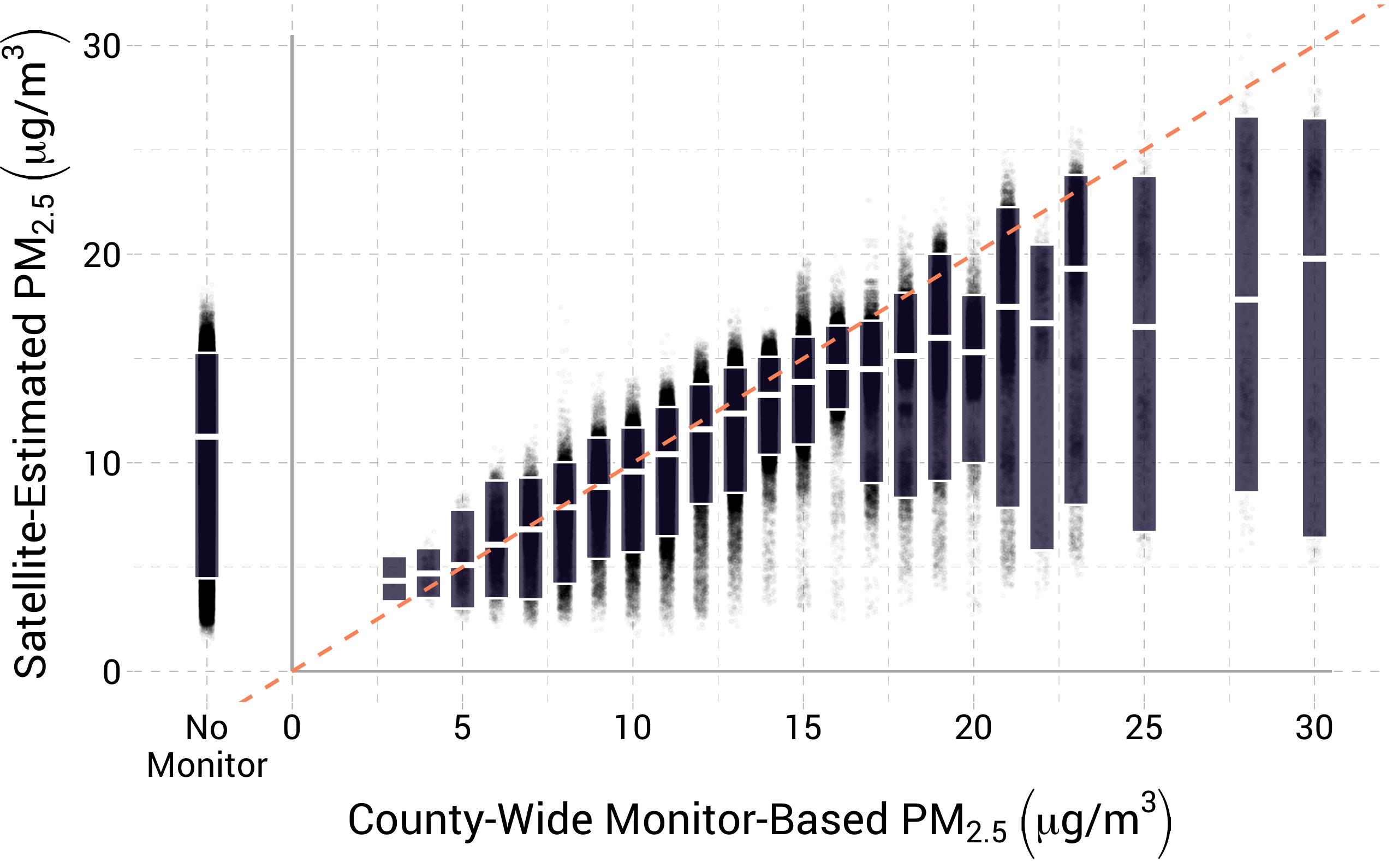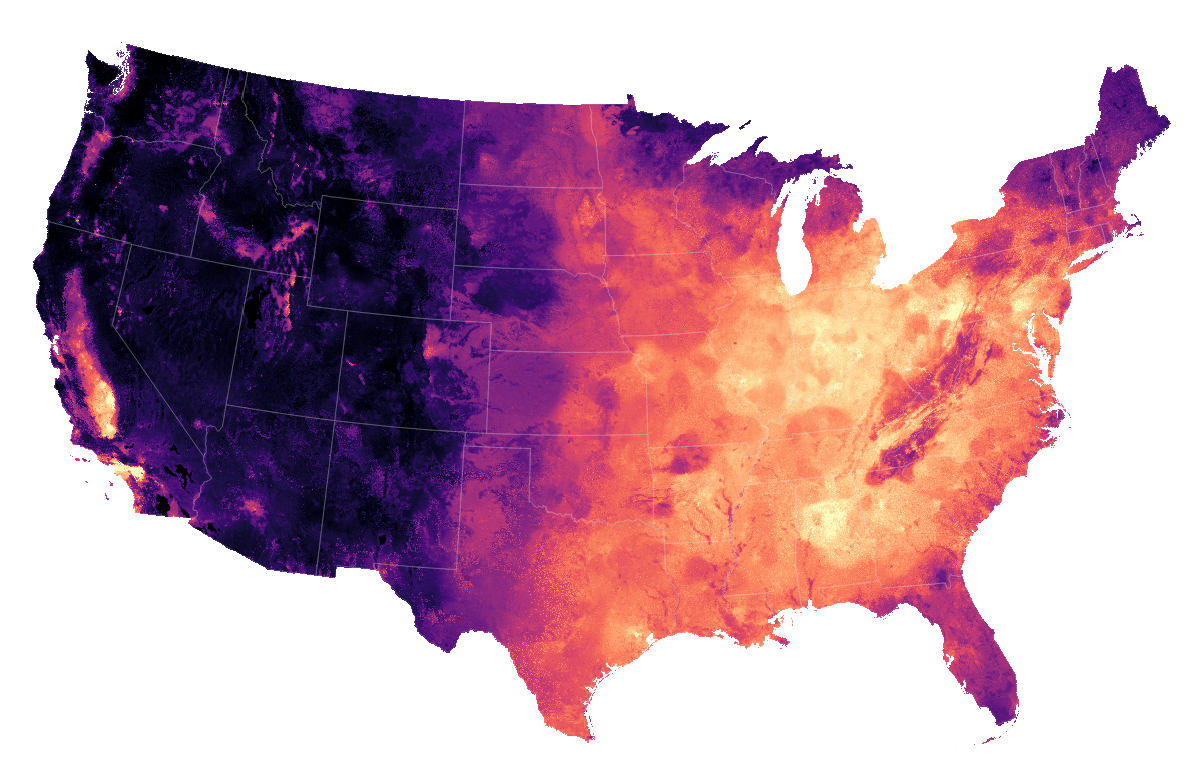 Projects
Working Papers
---
Decomposing "the" Elasticity of Demand: Empirical and Policy Insights from 300 Million Natural Gas Bills
Public policy typically employs time- and group-invariant policies—partially due to historical limits that prevented precise identification of the heterogeneity underlying key parameters. We consider an important market—natural gas—where these limits have been relaxed and harness 300 million residential bills to identify income- and season-specific own-price elasticities. Exploiting service-territory spatial discontinuities and household-specific exogenous time-series variation, we show this demand elasticity varies substantially across seasons, income groups, and their interaction—from 0.06 (summer) to –0.61 (winter). This heterogeneity suggests an unexplored, implementable, and generalizable policy avenue—shifting fixed costs of operation into summer months—that is potentially more efficient and progressive than prevailing practices.
NBER Working Paper No. 24295 | EI @ Haas Working Paper 287
draft | slides | map: service and study area | map: PRISM mean temperature | map: US natural gas pipeline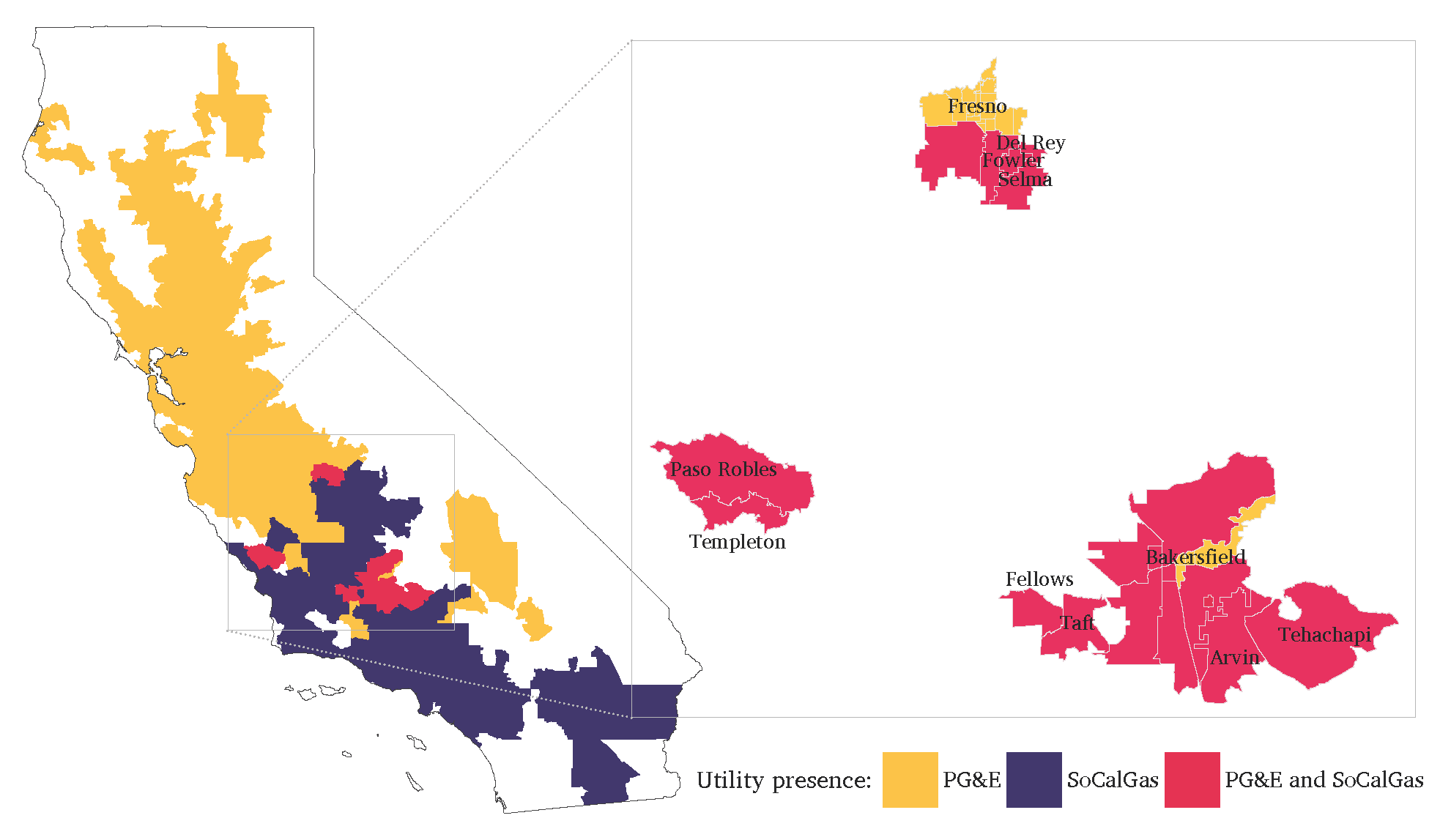 Do aerially applied pesticides affect local air quality? Empirical evidence from California's San Joaquin Valley
Many policymakers, public-health advocates, and citizen groups question whether current pesticide regulations properly equate the marginal social costs of pesticide applications to their marginal social benefits—with particular concern for negative health effects stemming from pesticide exposure. Additionally, recent research and policies in public health, epidemiology, and economics emphasize how fine particulate matter (PM2.5) concentrations harm humans through increased mortality, morbidity, mental health issues, and a host of socioeconomic outcomes. This paper presents the first empirical evidence that aerially applied pesticides increase local PM2.5 concentrations. To causally estimate this effect, I combine the universe of aerial pesticide applications in the five southern counties of California's San Joaquin Valley (1.8M reports) with the U.S. EPA's PM2.5 monitoring network—exploiting (1) spatiotemporal variation in aerial pesticide applications and (2) variation in local wind patterns. I find significant evidence that (upwind) aerial pesticide applications within 1.5km increase local PM2.5 concentrations. The magnitudes of the point estimates suggest that the top decile of aerial applications may sufficiently increase local PM2.5 to warrant concern for human health.
In Progress
---
Declining power-plant emissions, co-benefits, and regulatory rebound
with Meredith Fowlie and Catherine Wright
Interactions between measurement error and policy
Mismeasurement in exposure and access: Insights from cellphone data
How salient are environmental risks? The short- and long-run effects of lead exposure in piped water
Is "Michelle" less productive than "Michael"? A field experiment on consumer-based gender discrimination in the marketplace
with Erin Kelley and Matthew Pecenco
Presentations
Mismeasurement in exposure and access: Insights from cellphone data
AERE Remote Conference, June 2020


Declining power-plant emissions, co-benefits, and regulatory rebound
ASSA (San Diego), January 2020


Mismeasurement in exposure and access: Insights from cellphone data
Western Economic Association Annual Conference, June 2019


The economic impact of critical-habitat designation: Evidence from vacant-land transactions
The Occasional Workshop (UCSB), November 2018


Natural gas elasticities and optimal cost recovery under heterogeneity: Evidence from 300 million natural gas bills in California
World Congress of Environmental Economics (WCERE), June 2018


Is "Michelle" less productive than "Michael"? A field experiment on consumer-based gender discrimination in the marketplace
UC Berkeley, Computational Text Analysis Working Group, April 2018


Natural gas elasticities and optimal cost recovery under heterogeneity: Evidence from 300 million natural gas bills in California
University of Oregon, Economics, February 2018


Is "Michelle" less productive than "Michael"? A field experiment on consumer-based gender discrimination in the marketplace
IGC-PEDL Workshop at Oxford, December 2017


Natural gas elasticities and optimal cost recovery under heterogeneity: Evidence from 300 million natural gas bills in California
Heartland Environmental and Resource Economics Workshop, September 2017


Is "Michelle" less productive than "Michael"? A field experiment on consumer-based gender discrimination in the marketplace
Berkeley Development Economics Lunch, September 2017


Natural gas elasticities and optimal cost recovery under heterogeneity: Evidence from 300 million natural gas bills in California
Camp Resources, August 2017


Natural gas elasticities and optimal cost recovery under heterogeneity: Evidence from 300 million natural gas bills in California
AAEA Annual Meeting, August 2017


Do marijuana stores increase or reduce neighborhood crime? Evidence from Denver, Colorado
UC Berkeley, Summer Research Seminar, July 2017


Natural gas elasticities and optimal cost recovery under heterogeneity: Evidence from 300 million natural gas bills in California
AERE Annual Summer Conference, June 2017


Summertime, and pass-through is easier: Chasing down price elasticities for residential natural gas demand in 275 million bills
22nd Annual POWER Conference on Energy Research and Policy, March 2017


Natural gas elasticities, seasonal heterogeneity, and consumer behavior: Evidence from 300M+ bills
UC Berkeley, Environmental and Resource Economics Seminar, November 2016


(Mile-) High Quandaries: Evidence from Denver that Marijuana Legalization May Increase Drug Arrests
UC Berkeley, Environmental and Resource Economics Seminar, April 2015


Irrigation and Climatic Effects on Water Levels in the U.S. High Plains Aquifer Along the 41st Parallel in Nebraska (and Several Questions about Model Complexity)
University of Nebraska-Lincoln, Statistics Departmental Seminar, March 2013


Irrigation and Climatic Effects on Water Levels in the U.S. High Plains Aquifer
International Conference of Agricultural Economists, poster, August 2012


Reproductive Ecology of Western Painted Turtles (Chrysemys picta)
Midwest Fish and Wildlife Conference, poster, December 2006